This is a counter-book-blogging meme for book bloggers who want to share non-literary stories. The meme is hosted by Jessica, and invites us to share what we've watched during the week and/or what we look forward to watching.
I'll be frank: I don't watch TV (film or shows) much anymore. If I do, it's the news (good god, how old am I?!?! I love you, Michael Rowland!!!). So I can't say I've watched much, nor can this be a recurring meme on my blog.
What I Watched this Week: Agatha Raisin (Season 3)
Episode 3: Love from Hell
It was a veryyyyyy weird episode, with odd flashbacks and untrustworthy memories. I did NOT like Agatha's dress (see image above), and as always, Charles was my favourite character, who makes me laugh. We say a temporary goodbye to stale-old James, woohoo!
Episode 4: As the Pig Turns
Now THIS episode was gruesome and had one of my favourites (Roy) in the spotlight. I didn't find the sexual innuendos funny, honestly it seemed like the first half of the episode was written by a middle-aged gay man. It most likely was. Thank goodness the second half of the episode (Part 2) was a lot more action-focused and had light-hearted fluff from the friendships again. FYI: I think Toni is WAY TOO YOUNG for Bill. If she's on her L's (even if she has gotten them a little late from her teens), she is sooooo not right for Billiam whatsoever. Blurgh. My spotlight character for this episode was Sarah– I actually quite like Charles x Sarah, but they could never have such a thing while she's still married (as a Church of England member, so really, what's in a ring? A vow? King Henry made the sanctity null).
What's Next on my Watch List for April 2020:
Disclaimer: I will be lucky if I complete THREE of these options. But lets see how many hours I invest into reading and Animal Crossing… THAT will be impressive (and more up my alley). 
Netflix:
The newest episodes of Arrested Development
Riverdale Season 4 Episode 16
The Imitation Game (rewatch)
Stan:
Anchorman 1 & 2 (rewatch)
Doctor Who (Starting from the 12th Doctor and then the Female Doctor)
Miss Congeniality (rewatch)
Journey to the Centre of the Earth
Ocean's 8 (rewatch for the 100000th time)
Amazon Prime: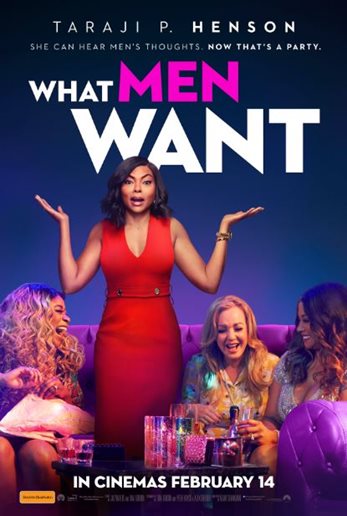 Releases I'm Looking Forward to:
Weekly Brooklyn Nine Nine episodes
Killing Eve Season 3 (THAT SHOW!!!!!!!! IS !!!!!!! MY LIFE!!!!!!!!!!!!!)
---
I look forward to some silliness and some fun from these movies.
I hope you all enjoy binge-watching movies/shows while in self-isolation.
I still have another 3 weeks of uni left until I can enjoy having no academic obligations yay!!!