By Team Tynga's Reviews and Reading Reality. It's a book meme to link-up the books you are adding to your shelves, may it be physical or virtual.
Recently owned books that I have yet to properly shelf in alphabetical order:
Wicked Lovely (Wicked Lovely #1) by Melissa Marr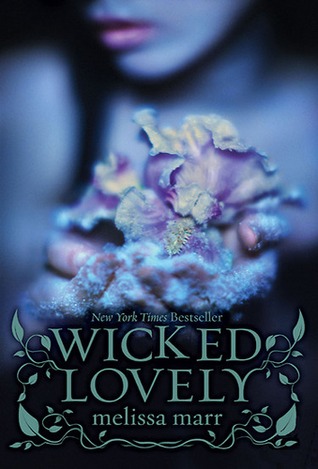 Rule #3: Don't stare at invisible faeries.
Aislinn has always seen faeries. Powerful and dangerous, they walk hidden in the mortal world. Aislinn fears their cruelty – especially if they learn of her Sight – and wishes she were as blind to their presence as other teens.
Rule #2: Don't speak to invisible faeries.
Now faeries are stalking her. One of them, Keenan, who is equal parts terrifying and alluring, is trying to talk to her, asking questions Aislinn is afraid to answer.
Rule #1: Don't ever attract their attention.
But it's too late. Keenan is the Summer King, who has sought his queen for nine centuries. Without her, summer itself will perish. He is determined that Aislinn will become the Summer Queen at any cost — regardless of her plans or desires.
Suddenly none of the rules that have kept Aislinn safe are working anymore, and everything is on the line: her freedom; her best friend, Seth; her life; everything.
Faery intrigue, mortal love, and the clash of ancient rules and modern expectations swirl together in Melissa Marr's stunning twenty-first-century faery tale.
The Iron Witch (The Iron Witch #1) by Karen Mahoney
Freak. That's what her classmates call seventeen-year-old Donna Underwood. When she was seven, a horrific fey attack killed her father and drove her mother mad. Donna's own nearly fatal injuries from the assault were fixed by magic—the iron tattoos branding her hands and arms. The child of alchemists, Donna feels cursed by the magical heritage that destroyed her parents and any chance she had for a normal life. The only thing that keeps her sane and grounded is her relationship with her best friend, Navin Sharma.
When the darkest outcasts of Faerie—the vicious wood elves—abduct Navin, Donna finally has to accept her role in the centuries old war between the humans and the fey. Assisted by Xan, a gorgeous half-fey dropout with secrets of his own, Donna races to save her friend—even if it means betraying everything her parents and the alchemist community fought to the death to protect.
The Boy Who Sneaks in My Bedroom Window by Kirsty Moseley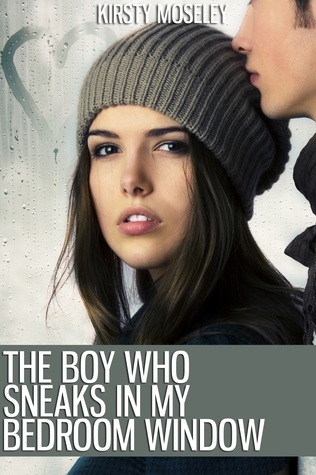 Amber Walker and her older brother, Jake, have an abusive father. One night her brother's best friend, Liam, sees her crying and climbs through her bedroom window to comfort her. That one action sparks a love/hate relationship that spans over the next eight years. Liam is now a confident, flirty player who has never had a girlfriend before. Amber is still emotionally scarred from the abuse she suffered at the hands of her father. Together they make an unlikely pair. Their relationship has always been a rocky one, but what happens when Amber starts to view her brother's best friend a little differently? And how will her brother, who has always been a little overprotective, react when he finds out that the pair are growing closer?
The Kiss of Deception (The Remnant Chronicles #1) by Mary E. Pearson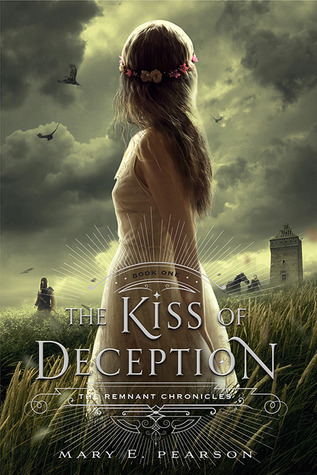 A princess must find her place in a reborn world.
She flees on her wedding day.
She steals ancient documents from the Chancellor's secret collection.
She is pursued by bounty hunters sent by her own father.
She is Princess Lia, seventeen, First Daughter of the House of Morrighan.
The Kingdom of Morrighan is steeped in tradition and the stories of a bygone world, but some traditions Lia can't abide. Like having to marry someone she's never met to secure a political alliance.
Fed up and ready for a new life, Lia flees to a distant village on the morning of her wedding. She settles in among the common folk, intrigued when two mysterious and handsome strangers arrive—and unaware that one is the jilted prince and the other an assassin sent to kill her. Deceptions swirl and Lia finds herself on the brink of unlocking perilous secrets—secrets that may unravel her world—even as she feels herself falling in love.
Perfected (Perfected #1) by Kate Jarvik Birch
Perfection comes at a price.
As soon as the government passed legislation allowing humans to be genetically engineered and sold as pets, the rich and powerful rushed to own beautiful girls like Ella. Trained from birth to be graceful, demure, and above all, perfect, these "family companions" enter their masters' homes prepared to live a life of idle luxury.
Ella is happy with her new role as playmate for a congressman's bubbly young daughter, but she doesn't expect Penn, the congressman's handsome and rebellious son. He's the only person who sees beyond the perfect exterior to the girl within. Falling for him goes against every rule she knows… and the freedom she finds with him is intoxicating.
But when Ella is kidnapped and thrust into the dark underworld lurking beneath her pampered life, she's faced with an unthinkable choice. Because the only thing more dangerous than staying with Penn's family is leaving… and if she's unsuccessful, she'll face a fate far worse than death.
For fans of Kiera Cass' Selection series and Lauren DeStefano's Chemical Garden series, Perfected is a chilling look at what it means to be human, and a stunning celebration of the power of love to set us free, wrapped in a glamorous—and dangerous—bow.
I Wrote This For You: Just the Words (I Wrote This For You) by Iain S. Thomas
First some thoughts, then a widely followed blog, then a successful book, I Wrote This For You is a phenomenon that has touched countless people around the world. 
The almost complete works of over 400 poems is contained in this book with select photography. Each section reflects on an aspect of life, love and loss and is a book to keep close by for years to come. It was, after all, written for you.
Wayfarer (Passenger #2) by Alexandra Bracken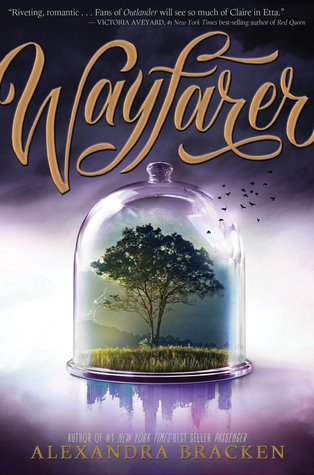 All Etta Spencer wanted was to make her violin debut when she was thrust into a treacherous world where the struggle for power could alter history. After losing the one thing that would have allowed her to protect the Timeline, and the one person worth fighting for, Etta awakens alone in an unknown place and time, exposed to the threat of the two groups who would rather see her dead than succeed. When help arrives, it comes from the last person Etta ever expected—Julian Ironwood, the Grand Master's heir who has long been presumed dead, and whose dangerous alliance with a man from Etta's past could put them both at risk.
Meanwhile, Nicholas and Sophia are racing through time in order to locate Etta and the missing astrolabe with Ironwood travelers hot on their trail. They cross paths with a mercenary-for-hire, a cheeky girl named Li Min who quickly develops a flirtation with Sophia. But as the three of them attempt to evade their pursuers, Nicholas soon realizes that one of his companions may have ulterior motives.
As Etta and Nicholas fight to make their way back to one another, from Imperial Russia to the Vatican catacombs, time is rapidly shifting and changing into something unrecognizable… and might just run out on both of them.
It Only Happens in the Movies by Holly Bourne
Audrey is over romance. Since her parents' relationship imploded her mother's been catatonic, so she takes a cinema job to get out of the house. But there she meets wannabe film-maker Harry. Nobody expects Audrey and Harry to fall in love as hard and fast as they do. But that doesn't mean things are easy. Because real love isn't like the movies…
The greatest love story ever told doesn't feature kissing in the snow or racing to airports. It features pain and confusion and hope and wonder and a ban on cheesy clichés. Oh, and zombies… YA star Holly Bourne tackles real love in this hugely funny and poignant novel.
Which should I read next? Vote below!