Welcome to Wednesday's Book Meme, inspired by the Captive Reader, and Silly Litter Mischief.
As I said in my last post, I sadly had to return some library books that I didn't get to even start. Those were Cinder, and the Glittering Court.
However, a beauty that I've recently snagged is:
Summer Days & Summer Nights (Twelve Stories) by Stephanie Perkins (Editor), Leigh Bardugo, Francesca Lia Block, Libba Bray, Cassandra Clare, Brandy Colbert, Tim Federle, Lev Grossman, Nina LaCour, Veronica Roth, Jon Skovron, Jennifer E. Smith.
I can't wait to read this! I'm not really in a contemporary kind of mood right now– I'm all about the paranormal romance, especially when it has to do with the underworld. But the

selling point of this book wasn't the plot– it was the authors

. Steph, Cassie and Roth all in one???

HELL YEAH!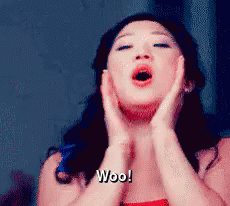 I'm going to the library today, all day, to study. Wish me luck. Hopefully I won't get too distracted and borrow everything.
What have you recently borrowed? 
the other one